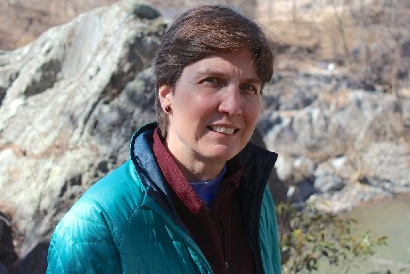 Constance (Connie) M. Bertka, received her Ph.D. in Geology from Arizona State University (1991) and an M.T.S., Master of Theological Studies, from Wesley Theological Seminary (2006).  She is currently an independent scholar and consultant with Science and Society Resources LLC. Dr. Bertka Co-Chairs the
Broader Social Impacts Committee of the Smithsonian's National Museum of Natural History's Human Origins Program
. She teaches a course on
Contemporary Issues in Science and Religion
at Wesley Theological Seminary in Washington DC. From 2002 through 2008 she directed the Program of Dialogue on Science, Ethics, and Religion at the American Association for the Advancement of Science. Prior to that she was a Senior Research Associate at the Carnegie Institution of Washington's Geophysical Laboratory where she also served as the Program Director of the Deep Carbon Observatory from 2009 to 2011. In addition to her research in planetary sciences, Dr. Bertka has had a long-term scholarly and pragmatic interest in the relationships between science and religion and their influence on public understanding of science. She is the editor of
Exploring the Origin, Extent, and Future of Life: Philosophical, Ethical, and Theological Perspectives
, (Cambridge University Press, 2009), and she is the lead author on the Smithsonian's Human Origins Program's
Cultural and Religious Sensitivity (CRS) Teaching Strategies Resource
(2015). Dr. Bertka is also part of the team facilitating public programming for the Smithsonian's traveling exhibit,
Exploring Human Origins: What Does It Mean to Be Human?
. The exhibit will visit nineteen public libraries around the country. The purpose of this traveling exhibit and accompanying programming is to further a national discussion, through community conversations, on the life sciences and to build opportunities for audiences to connect their personal lives and viewpoints with the scientific exploration of human origins.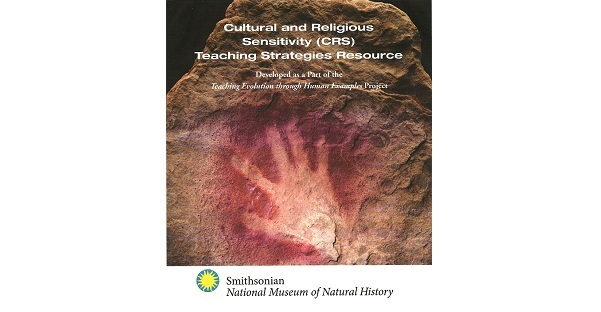 CULTURAL AND RELIGIOUS SENSITIVITY (CRS) TEACHING STRATEGIES RESOURCE
The Cultural and Religious Sensitivity (CRS) Teaching Strategies Resource is intended to help create a nonthreatening classroom environment where an opportunity for understanding the scientific account of evolution is possible, and to both encourage and help equip high school teachers to promote positive dialogue around the topic of evolution in their classrooms. The CRS resource complements the Smithsonian's Teaching Evolution through Human Examples (TEtHE) curriculum units created for AP high school biology courses. However, the CRS resource should also prove valuable for use with general introductory biology students.
Download CRS 
Review
(teacher) "This was the first time I have taken class time to address the question 'Why study evolution?". In years past, I took for granted that everyone would be on board, and if they were not there was not much I could do about it. I appreciate the way this structured lesson helped me slow down and acknowledge that certain people have doubts about the evidence for evolution. Those doubts should not have to be muffled. There is space for such dialogue, without diminishing the significance of evolution to the study of biology".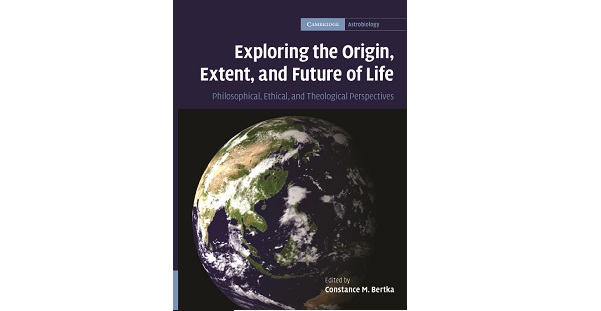 Exploring the Origin, Extent, and Future of Life Philosophical, Ethical and Theological Perspectives
Where did we come from? Are we alone? Where are we going? These are the questions that define the field of astrobiology. New discoveries about life on Earth, the increasing numbers of extrasolar planets being identified, and the technologies being developed to locate and characterize Earth-like planets around other stars are continually challenging our views of nature and our connection to the rest of the universe. In this book, philosophers, historians, ethicists, and theologians provide the perspectives of their fields on the research and discoveries of astrobiology. A valuable resource for graduate students and researchers, the book provides an introduction to astrobiology, and explores subjects such as the implications of current origin of life research, the possible discovery of extraterrestrial microbial life, and the possibility of altering the environment of Mars.

Review
"...this volume is the product of a largely unprecedented and laudable collaboration between scientific and philosophical disciplines in approaching the growing field of astrobiology. Regardless of the readers' specialisation, this is an important 'turn-to' book for academic discussion on the inevitable philosophical, ethical and religious questions surrounding the search for life in the universe." - Leila Battison, Astrobiological Society of Britain